Ravona as she appears in the "The Hobbit: An Unexpected Journey"
Also Known As
Kili's Other Half
Ravona
 was a female Dwarf who was closely associated with the thirteen Dwarves that set out on Thorin Oakenshield's quest in that she was the wife of Kili. She assisted in the reclaiming of the Lonely Mountain (Erebor) where she was killed due to being clamped tightly in the jaws of Smaug before which her attempt to kill the dragon failed. A statue was erected in Erebor in honor of her bravery and life.
Biography
Edit
Childhood
Edit
Adulthood
Edit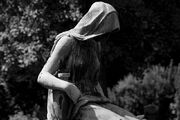 Personality/Characteristics
Edit
Ravona was portrayed as being a kind, protective, and wise individual. She was shown as being very kind to anyone she knew but still very fierce towards her enemies. She was often the second wisest member of the group, behind Gandalf, as she was a constant source of advice and tried her best to offer advice and such to those who asked for it. 
Weapons and Attire
Edit
Relationships
Edit
(To Thorin) "Sometimes, those who die are the ones that deserve life."
Ad blocker interference detected!
Wikia is a free-to-use site that makes money from advertising. We have a modified experience for viewers using ad blockers

Wikia is not accessible if you've made further modifications. Remove the custom ad blocker rule(s) and the page will load as expected.